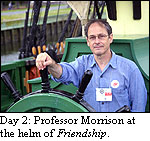 Dane Anthony Morrison
Dane Anthony Morrison is a professor and former chair of the History Department at Salem State College. He is the author of A Praying People: Massachusett Acculturation and the Failure of the Puritan Mission, 1600–1690.
email: dane.morrison@salemstate.edu
phone: (978) 542-6286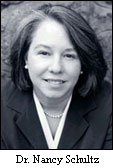 Nancy Lusignan Schultz
Nancy Lusignan Schultz is Professor and Coordinator of Graduate Studies in English and American Studies at Salem State College. She is the author of Fire and Roses: The Burning of the Charlestown Convent, 1834. Please visit the Fire and Roses website for more information about this author.
email: nancy.schultz@salemstate.edu
phone: (978) 542-6105